Jai Krishna
Logistics Youth Awards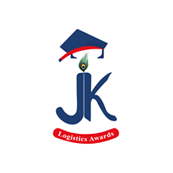 DSEU Chetak Jai Krishna Youth Logistics Awards 2022 encourages student pursuing Logistics, Transport Management and e-commerce to come out with innovative solutions to the identified problems faced by the Logistics sector.
A highly credible jury will assess the entries of the participating groups through various rounds, including a physical presentation assessing their skills and application to choose and declare the winners.
Please register to participate and offer your solutions and implementation plan and stand a chance to win a Gold, Silver and Bronze medal.